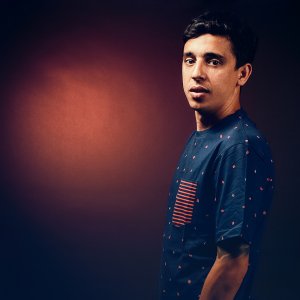 Just in time for his new EP on Plaisirs Sonores Records, Mariano Mellino had the chance to talk with the When We Dip team about his recent EP, his touring life and more. Enjoy the full retranscript interview below.
-
Mariano Mellino was born in Buenos Aires, a city that gave him his music training and which saw him grow through the years. He was influenced by artists like Hernan Cattaneo, Nick Warren, John Digweed, Sasha, Steve Lawler, Satoshi Tomie, and many other house music exponents. Mariano now delivers his music around the world and plays in countries like Germany, Holland,, India, Mexico, United States,, Brasil, Spain and other places of the scene. This month, the producer sees the release of one of his most important EP to date including a remix of progressive maestro Hernan Cattaneo & Graziano Raffa on Montreal label Plaisirs Sonores Records. We caught up with him this week to get the lowdown. Enjoy while listening to his latest podcast.
-
WWD: Hey Mariano, thanks for chatting with us today, hope you're well ! First off, where are you in the world right not and what are you up to ?
Hello guys, thanks a lot for the invitation, it's a pleasure to chat with you. I'm in Buenos Aires Argentina, in my hometown, working in the studio for my next releases.
-
WWD: Tell us a bit about where you grew up? What was it like for electronic music?
I grew up in Villa Madero in the West of Buenos Aires and like a clubber, I began to listen to electronic music 18 years ago. Here, in my hometown, I was one of the first to listen to this kind of music with my friends and then the electronic scene began to be strong in Argentina and I never stopped listening.
-
WWD: When did your relationship with electronic music and production first begin?
My relationship with electronic music began when a friend of mine gave me some cassettes of a few artists like Satoshi Tomiee, Layo & Bushwacka, Cosmic Gate and we use to always meet in a Cyber Café where there was some compilations of Global Underground. Then, these guys invited to me to dance at Pacha, the most famous club here in Buenos Aires, where Hernan Cattaneo was resident and where other international artists were coming to play every weekend. I remember coming to listen Paul Oakenfold as the main plan but by surprise Hernan was playing in the main room and he was amazing, since then I began to put more focus on his sets and for sure he showed me a new way in my life. The productions began like 7 years after I began to play music and of course it was a new world for me.
-
WWD: Congrats on the release of the new EP 'The Old Seawolf' on Plaisirs Sonores Records. Can you tell us about the inspiration behind the track?
Thanks guys, the inspiration behind 'The Old Seawolf' come from a regular evening of production that I was missing a lot my father and I began a new project thinking totally on him and I was a bit nostalgic so the melodies of the tracks make me remember him. Sometimes I take the inspiration from my feelings and on this track he was the main inspiration.
-
WWD: Can you tell us a bit about the name and how you chose it?
The Old Seawolf is the translation of El Viejo Lobo De Mar and it was the nickname of my father because he was a fisherman since kid and dedicated his whole life to that.
-
WWD: Hernan Cattaneo & Graziano Raffa provide a remix on 'The Old Seawolf'. What was the first thought that came to your mind when you first heard the remix?
Hernan and Graziano are two of my best references in music and in life. It was a big dream for me that Hernan do a remix for me so when Thomas and Camilo from Plaisirs Sonores told me that Hernan and Graziano accepted to do a remix the of the track for me it was a big happiness and when I listen the track I feel something special inside me because also the remix can't be better they do an amazing job on it. So looking forward to release this EP that for me is one of the most important in my career and to share with them is an amazing feeling.
-
WWD: The remix will also figure on Hernan's new compilation on Balance as well as an original track from you called 'Andromeda'. How do you feel to be on the infamous compilation of one of your biggest inspiration ?
When Hernan confirmed to me that 'Andromeda' with Interaxxis and 'The Old Seawolf' will be on the new Balance compilation I was very grateful because I never been in one of his famous albums like Balance or the Master Series by Renaissance. So it's another dream to be in this masterpiece for the eternity. I always wanted to be involve in Hernan projects because like I said before he is my mentor and best reference not only as an artist but also as a friend that always stayed close to me by showing me the way.
-
WWD: From a distance it seems that electronic music is going from strength to strength in Argentina in recent years. How would you describe the current health of the scene there?
It's true! Since a few years ago, the scene here is growing up fast and I think firstly it's because of Hernan supporting new local artists all the time. It's a big motivation to artist that are beginning. Also, in every city of Argentina, people love to listen to big DJs and producers. I have the opportunity to play in all of the country and it's always a pleasure to come listen to the artists that play before me and lot of times they are amazing. With the producers, it's the same. Lot of new talents are growing up every year to deliver fantastic music so it helps to have a better crowd. The Argentinan crowd, in my opinion, is one of the best in the world beacause they are very enthusiastic for the music and put lot of attention on what they are listening to or what the Dj/producer has to propose. So to be clear, I think the reason for what happens in our scene, it's about the mix of good artists, the fantastic crowd and of course to have a referent like Hernan pushing our scene every day.
-
WWD: What is the most memorable gig you've played at?
I have two memorable gigs ever. One of them is of course the return of Hernan playing in Forja (Cordoba) after 3 years where he had not played in Argentina and we had the opportunity to open the night with my beloved friend Marcelo Vasami and its was something that is difficult to explain with words and the second was in Womb (Tokyo) last year on Halloween Night the club is fantastic with the highest technology I played with ever and with a very enthusiastic crowd, for that I was waiting since I begun to be a Dj.
-
WWD: Do you often roadtest works in progress or do you prefer to know they are good to go before playing them in your sets?
I always try my music after I finish and they are ready to release or send to my main artist. Sometimes I play and feel that there is something I have to change or balance and sometimes I feel that yes they are finished but when I try my tracks yes they have to be ready for the dance-floor.
-
WWD: As an established DJ and producer, and for any up and comers looking to break into the scene, do you feel production is as important, if not more important, than being able to DJ? Or are both as vital as each other in today's scene?
In my opinion I think it is good to begin as a dj and spend a few years on it to understand the dancefloor, the scene, how is the reaction of the crowd when you play or how to build a line into your dj sets. Then when you feel more confortable like djing is good to do the next step that is the production, that will help you a lot to be a better dj too. So I think it is good to have the balance between to be a good dj and good producer but it takes time. The most important is to enjoy every step that you have into the music if you want to begin as a producer and then move to be a dj you can do it too but its important to be patient and enjoy this fantastic way.
-
WWD: Are you able to tell some of your secret weapons when producing at the studio?
One of my secret weapons is to write new stuff all the time. I don't like to be a producer that always wants to do the same style of music. I like to write since deep stuff to progressive and also to take tools or ideas from techno too. Sometimes these projects are good and sometimes I'm not happy with the result but always I'm trying something new. I think also it is good to recognize when you have inspiration to spend time in the studio because I feel to produce music it's a mix of perseverance, inspiration, authenticity and of course to be focus on where you want to go with your sound.