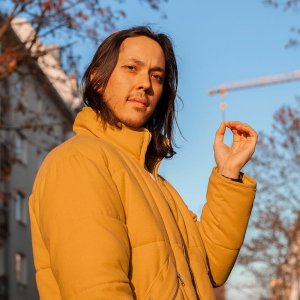 Plaisirs Sonores Records end a fantastic year on a high with the 'Sky Mirage' EP from Dutch producer, Budakid, alongside two great remixes from Armen Miran and label-boss Hicky & Kalo.
The original track by Budakid exploits the dreamy side of the artist's aesthetic. A walk through a landscape of lush textures and poetic melodic elements.
The in-demand Armen Miran steps up on remix duties, a man always on top of his game. His remix grabs your attention from the off with its tight bassline and vibrant clap fills, giving his re-creation a classic deep house feel. The track delivers a subtle expansion of the original sounds, whilst locking you under its magical spell.
Closing out the EP, Hicky & Kalo finds a beautiful opportunity to exploit the melancholic side of the track with a dive into the deepness of its soul. The pair have crafted a masterful drop that leads to a grand punch as the drums return with great precision. It's a cut crafted to mesmerize the mind.
The full remix of Armen Miran can be listen on Progressive Astronaut youtube channel.